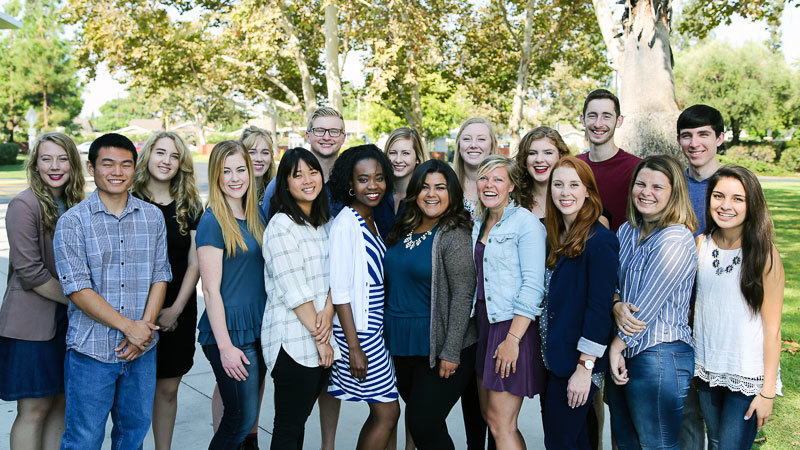 As a Peer Academic Advisor you will have the opportunity to serve as an academic ambassador who represents the core values of Biola's academic experience by assisting the full time staff and faculty in guiding students in their academic endeavors. All Peer Academic Advisors will learn how to effectively advise students by gaining a holistic understanding of Biola's academic journey. This understanding will come by gaining factual knowledge about Biola's mission, academic programs and departments and resources available to Biola students. You will serve the Biola community by:
Providing information to students pertaining to the academic life
Serving as a facilitator in an assigned section of First Year Seminar and maintain contact with FYS students throughout the semester
Holding walk-in advising hours
Servicing the Advising Center front desk (Peer Advisors working with Undeclared students only)
Servicing your major department by creating department events
Modeling an appreciation for, and understanding of foundation concepts in the academic life, particularly Christ-centered learning and diversity
Click here for the full job description.
Important Dates
Tuesday, Feb. 9: Info Night (Talbot East 007, 9:00 PM)
Monday, Feb. 15: Applications Due
Sunday, Feb. 21: Group Process
Wednesday, Feb. 24 - Saturday, Feb. 27: Interviews
Requirements
All applicants are asked to meet the following requirements:
Be a Junior/Senior beginning Fall 2016
Have a minimum cumulative GPA of 3.0
Be able to commit to working for the full 2016-17 school year
Be able to work 10 hours per week
Be able to attend on-campus training August 18th-21st, 2016
Be able to attend an overnight training retreat from Friday, September 9th-Sunday, September 11th, 2016
Available Positions
The Advising Center employs Peer Academic Advisors to work with Undeclared students or for specific major departments across campus (listed below). Applicants may apply to their major's department, if it is listed. Current openings are for the following majors:
Art
Biological Science
Christian Ministries
Cinema
Communication Studies
Communication Sciences and Disorders
Journalism
Kinesiology
Political Science
Public Relations
Psychology
Sociology
Undecided
Ready to Apply?
Review the job description found on the online application page on Handshake.
Complete both steps of the application online: Application and optional Resume
NOTE: The online application can time out. Once you begin the online application, you should save frequently.
Please type answers to short responses on a separate Word document (then copy and paste into application) to ensure you don't lose your responses if the application times out.
NOTE: Some students have experienced difficulties when loading the application while using Safari. Please use Chrome or Firefox when applying.
Hit the Submit button in the bottom right corner once both steps are complete (shown with green check boxes)
Categories:

Topics:

From:

Last Updated:

March 21, 2017