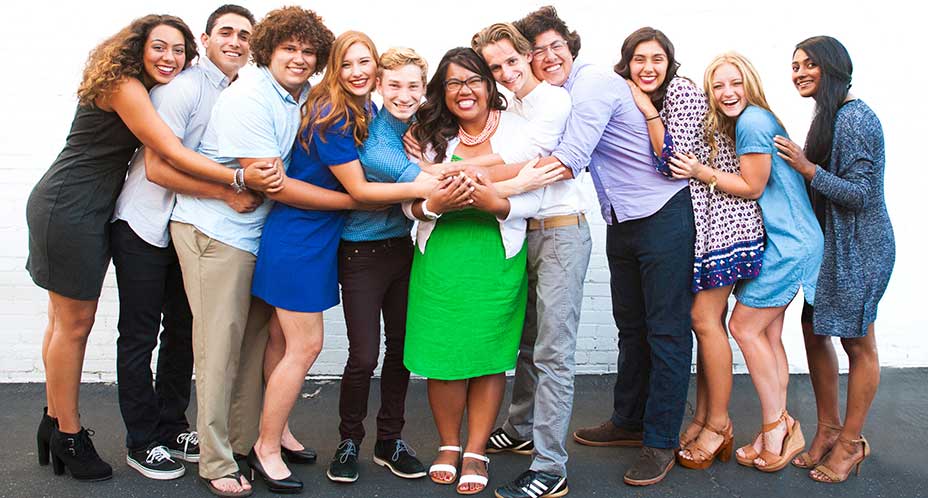 On college campuses across the nation, the Resident Advisor position is one of the most well-known and sought-after student leadership experiences. In this job, you will be able to:
Gain hands-on leadership experience
Sharpen your interpersonal skills
Deepen your self-knowledge through a mentoring relationship
Attain valuable work experience transferable to future employment
Experience the value of being part of a team
Give back to your fellow students and to Biola
...and get paid for it!
What Does an RA Do?
The mission of Residence Life is to develop students by directing conversations, creating programs, and providing resources in order to help students understand how to authentically and lovingly engage their neighbor.
Under the supervision of the Resident Director, the RA contributes to developing students of character by:
intentionally engaging peers in conversation,
developing relationships with residents,
providing opportunities for residents to interact and form friendships,
planning programs that promote growth,
being an accessible campus resource,
administering care in conflict and crisis situations.
Click here for the full job description.
RA Minimum Requirements
If you're thinking about applying to be an RA, you need to be able to answer "yes" to the following questions. You'll find out more during the application process and information sessions.
Do you currently have at least a 2.5 cumulative GPA, and take between 12-18 units per semester?
Do you uphold and abide by all Biola policies and procedures, and serve as a good role model to other students?
Will you be able to add 12 hours of RA work per week to your schedule?
Will you be able to attend training sessions on Wednesdays from 3-4:30pm (March 1- May 3) during the Spring 2017 semester?
Will you be able to attend staff meetings on Mondays from 3-6pm during the 2017-2018 academic year?
Important Dates
• RA Info Night: October 27, 2016, Sutherland Auditorium, 10pm
• Application Deadline: January 1, 2017 at 11:59pm
• Group Process: February 3, 2017
• Individual Interviews: February 8-10, 2017
• Decision Letters Mailed: February 20, 2017
Questions concerning RA Selection? Please email ra.selection@biola.edu
Categories:

Topics:

From:

Last Updated:

March 21, 2017