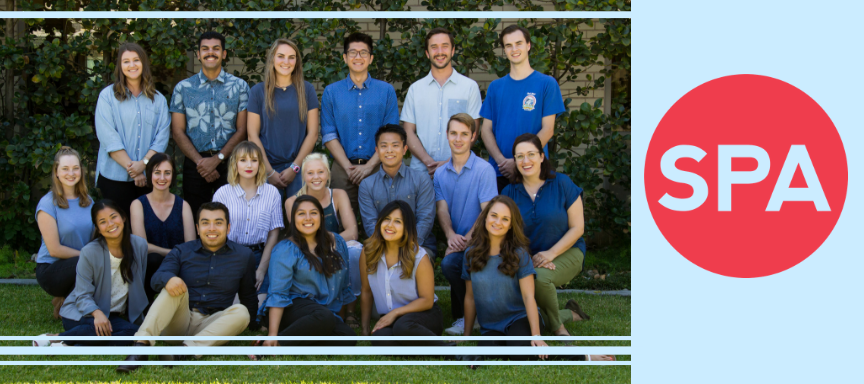 What is SPA?
Student Programming and Activities (SPA) provides recreational and community building opportunities for the student body, leading to the overall enrichment of the holistic student experience. SPA plans events such as Punk 'n Pie, Sola Soul, The Eddy, Splash!, Nationball, Gospel Fest, Clubs, Intramural Programs, Study Break, Outdoor Excursions, and Mock Rock.
Mission Statement: Student Programming and Activities exists to provide quality co-curricular experiences in order to engage every student to cultivate community, learning, and development by connecting them to University life.



What leadership positions do we have available?
For the 2019-2020 school year. All positions are paid and require a year-long commitment.
Coordinator Positions (10-13 hours/week)
Auxiliary Positions (5-7hours/week)
Applications will be available until Wednesday, February 20, 11:59pm.

Categories:

Topics:

From:

Last Updated:

February 10, 2019