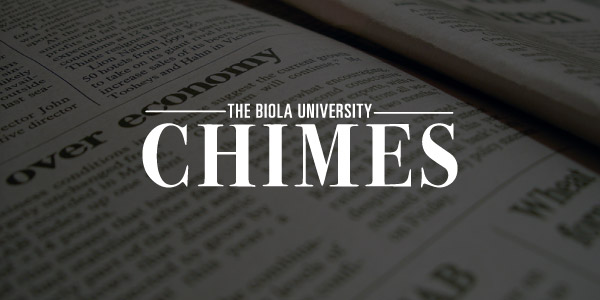 The Chimes is the weekly student-run newspaper of Biola University and the most widely consumed campus news source. The Chimes won the Online Pacemaker Award — the highest national award for student publications — in both 2014 and 2013 from the Associated Collegiate Press (ACP) and College Media Advisers. The Chimes and its staff members have also won a variety of awards from the California College Media Association (CCMA) and the Baptist Press.
Editors and business staff, funded by scholarship, are chosen by competitive application a year in advance. Staff members are selected annually for expertise in select media areas (e.g. Advertising staff are selected for background in marketing).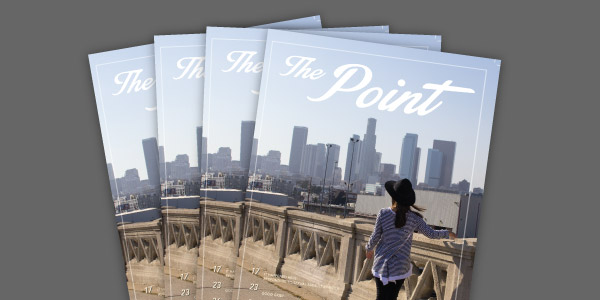 The Point is an award-winning magazine written, designed and produced entirely by students of Biola University. The publication is a past winner of a coveted Pacemaker award from the Associated Collegiate Press — one of the highest honors a college publication can receive.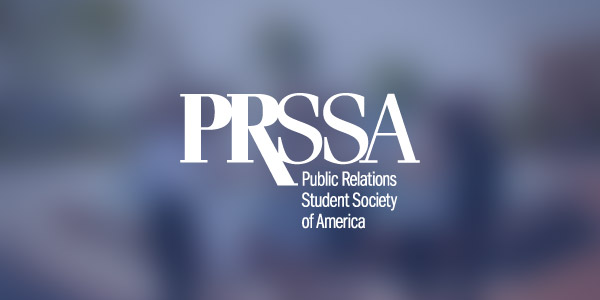 The Biola chapter of the Public Relations Student Society of America offers a myriad of opportunities to help students enhance their education, broaden their network and launch their career in public relations. An offshoot of the professional organization, PRSSA offers:

Club meetings with speaking appearances by professionals in the industry
Opportunity for leadership experience within the Biola chapter
Discounted admission to events and speaking engagements held by Los Angeles and Orange County PRSA chapters
Mentorship program
Scholarship opportunities
Yearly conferences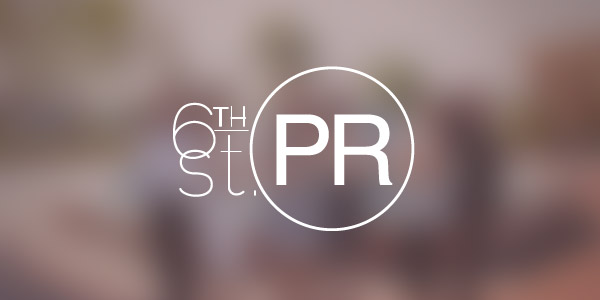 A completely student-run PR agency, 6th Street works with clients on and off-campus. With a commitment to excellence and professionalism, staff members in 6th Street PR have the opportunity to work in a variety of Public Relations campaigns including events, branding, media relations and awareness.

6th Street offers Biola students a variety of opportunities within the agency, from being a staff member to taking on a larger role as an Account Executive for a campaign, the Creative Director, or the Agency Director. Follow us on Facebook and on Twitter.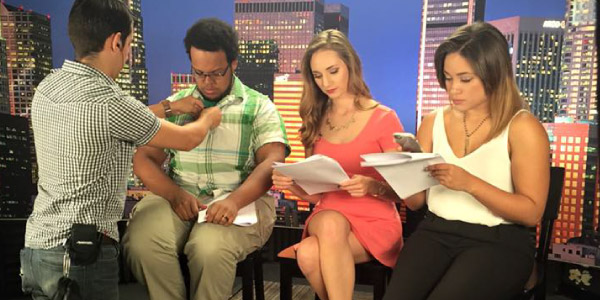 EagleVision, Biola's student-run broadcast news program, uses state-of-the-art studio and field equipment to cover news events, sports and trends facing the Biola campus and surrounding regions of southern Los Angeles and northern Orange County. EagleVision staff get practical experience in deadline reporting, script-writing, anchoring, editing and producing packages for Internet broadcast. EagleVision also uses CNN footage for localized coverage of world events. Talk-show studio formats are used to provide students experience with news-feature variety in programming.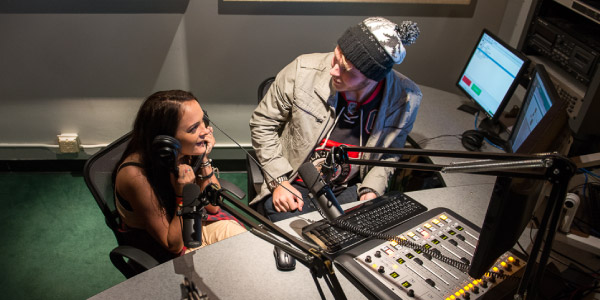 Have you ever wondered what it would be like to be on the radio? Would you like to be a DJ, talk show host, news reporter, anchor, or sports broadcaster? Or do you have aspirations of working in marketing, public relations, web design or commercial production? As a Biola student, you will get hands-on training and experience in Biola's student-run radio station, KBR: The Torch. KBR is an Internet-only station that seeks to serve the Biola campus, surrounding communities and world with high-quality, God-honoring programming. The station primarily functions as a learning environment for Biola students who wish to grow in on air, production, sales and management skills. It is The Torch's goal to operate under the highest of professional standards and become a model for other college stations. KBR is looking for all genres of programming from students of all majors and disciplines! If you want to get involved, e-mail KBR's General Manager Jackson Theune.
Degrees and Programs:

From:

Last Updated:

September 26, 2018