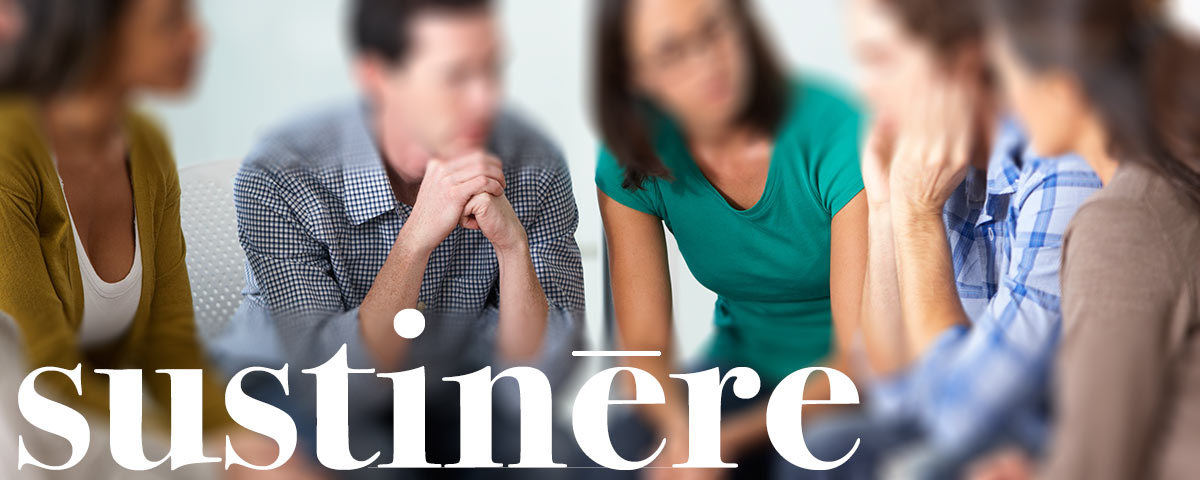 A Safe Space for Students Navigating Same-Sex Attractions
In Fall 2016, Student Development will launch a purposeful, community-focused program for students navigating same-sex attractions. Many students who are navigating these realities do not talk about their experiences and feel a lack of support and community.
This group, entitled Sustinere, will seek to provide a caring and supportive community where students can journey together as they learn to live authentically and lovingly with same-sex attractions, orientations and identities.
Led by staff/faculty advisors and student leaders, the group will aspire to be a safe space for students who experience enduring same-­sex attractions or identify as having a same­-sex sexual orientation or identity.
The program details are:
An on-campus, monthly gathering throughout each semester.

Staff/faculty advisors, student leaders & students as community participants.
Safety promoted through sharing one's story: In order to promote safety within the group, a student seeking participation will meet with a student leader before being invited into the group. This process is necessary to ensure that all who attend will be respectful and supportive of the other participants within the group.
Authentic personal sharing and relevant topic discussions: Though the main purpose of this safe space will be to listen, and to allow space for members to share their thoughts and experiences, some potential discussion-starters are listed below.
| | | |
| --- | --- | --- |
| Friendship | Affection | Belonging |
| Emotional health and coping | Church experience | Spiritual formation |
| Family dynamics | Loneliness | Biblical interpretation/wisdom |


From Latin, to "hold up, hold upright; furnish with means of support: bear, undergo, endure."
From sub "up from below" + tenere "to hold." Root of "sustain": to strengthen or support physically or mentally; to bear (the weight of an object) without breaking or falling.
Categories:

Topics:

From:

Last Updated:

September 05, 2017