The Dwelling aims to be a caring and supportive community where students who identify as LGBTQ or experience same-sex attraction (SSA) can journey together, reconciling their faith and life circumstances as they grow in discipleship to Christ.
What can I hope to gain from participating in the group?
We hope to see you connect with other faculty, staff and students on campus to mature in character as committed followers of Christ.
What can I expect from the leadership of The Dwelling?
Our example is that of Jesus, who spent time with people from all walks of life, balancing grace and truth in his responses to their life circumstances. We want to build a relationship with you so that we can better engage in conversation and provide wisdom in your daily life and discipleship. The group's leadership upholds and affirms the university's positions on human sexualilty through the lens of biblical grace.
How does this group align with Biola's doctrinal statement, specifically regarding our statement on same-sex marriage?
Biola is clear on our view of biblical marriage. We seek to hold the tension of our deep conviction on marriage and the practical applications of this position, while showing compassion and care toward students that identify as LGBTQ or experience SSA. Relationally supporting our students is not the same as supporting same-sex marriage.
If you experience same-sex attraction or identify as LGBTQ, we invite you to join us as we journey together in relationship with Jesus.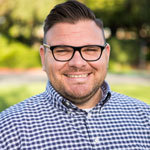 Students who are interested in joining The Dwelling may contact Chris at the.dwelling@biola.edu or call (562) 777-4041.
Categories:

Topics:

From:

Last Updated:

August 29, 2018